Definitions
sponsor
verb [T]
to support a person, organization or activity by giving money, encouragement or other help.
donation
noun [C or U]
when money or goods are given to help a person or organization.

Definitions from Cambridge Advanced Learner's Dictionary
The following charities I would like to inform you about to instill your desire to support their worthy cause. If you find within your heart, the ability to support and give to them, it can help serve to lighten the burdens of their recipients and our entire world. This is not a mere attempt to raise funds, but to raise awareness and consciousness, an attempt to inform, to open hearts toward the specific need of others, as well to extend help literally by volunteering support, be it through prayers, a helping hand or help financially.

*Upon deciding to donate: please make your donations direct to these organizations.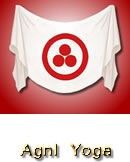 ~
As the world faces unprecedented times and new realities during this global pandemic, and incidents of hate and domestic terrorism are perpetuated leading to routine brutalization of African-Americans, the health and safety of our people are at an unparalleled risk. Senseless hate crimes and incidence of COVID-19 cases and deaths spreading throughout the Black community display the continuance of systematic racism and privilege granted to white people in America. Our communities are experiencing the worst outcomes on all fronts. From every location reporting data in the nation, African Americans are being harmed—both in infections and fatalities—in higher percentages.
We must fight for equality during this uncertain time. We are done dying.
---
A NATION IN PERIL
~
GIVING THANKS, GIVING BACK!
~
On June 17, 2015, a disaster occurred in the United States of America. It wasn't a disaster like others our country had experienced, but when a gunman walked into Mother Emanuel A.M.E. Church in Charleston, SC, and claimed nine lives simply because of their race, it was a disaster. Your donations to the Fund will provide much needed relief for this crisis by helping to build a memorial for the Emanuel 9 and providing grants to those who are doing great work to raise awareness about the causes and effects of racial divisiveness, promote social and criminal justice reform, and help eliminate racial bias and discrimination
.
*
Learn more about the fund
~
Refugee Crisis
Photograph: Herbert P. Oczeret/EPA, Bicske Hungrey
Separation of children from their parents is
unacceptable. The current Trump administrations's
'zero-tolerence' immigration
policy, must correct this abhorrent sanctioned ICE procedure at the border and immediately re-unite these families and accept their request for shelter and asylum from the ravages of violence and threats of imminent harm and probable death at the hands of the ruthless (domestic violence, gang and drug cartels, mobsters & terrorist) within their country
.
Protesters have rallied across the U.S., demanding that the ICE (Immigration and Customs Enforcement) agency be abolished.


~
After the earthquake in Nepal, hundreds of thousands of people are homeless. Villages are completely destroyed in some areas. The need for clean drinking water, food, shelter and medical care is urgent.
Can you help? This campaign has been created by Deva Premal, Miten, with Manose, who was born and raised in Nepal, along with Eva Holmberg Tedert (founder of Society for Street Children in Nepal--www.gatubarnnepal.net, www.facebook.com/gatubarnnepal)

We already have the network to bring your help to where it is most needed without middlemen, fees, or operation costs. We will personally ensure that any funds that you donate will be put to maximum constructive use.
~~~~~~~


Program Expenses
Highly reliable charity: Americares Percent of the charity's total expenses spent on the programs and services it delivers)
98.2%
~
How will this project solve this problem?
All donations to this fund will support earthquake recovery and relief efforts in Nepal. Initially, the fund will help first responders meet survivors' immediate needs for food, fuel, clean water, hygiene products, and shelter. Once initial relief work is complete, this fund will transition to support longer-term recovery efforts run by local, vetted local organizations.
Potential Long Term Impact
We believe that organizations that are deeply-rooted in local communities are often in the best position to provide long-term support for disaster victims. By funding the relief efforts of local organizations, donations to this fund have the potential to build stronger disaster-response capacity so that these organizations are better equipped to face future disasters. GlobalGiving will post reports about how funds have been used and will email these reports to donors and subscribers.
Program Expenses
(Percent of the charity's total expenses spent on the programs
and services it delivers)
97.2%


~



United We Serve
1) A Call to Action. Volunteer!


President Obama is calling on all of us – young and old, from every background, all across this country – to participate in our nation's recovery and renewal by serving in our communities. United We Serve engages Americans from coast to coast in addressing community needs in education, health, energy and the environment, and community renewal.

It's time to roll-up our sleeves and get to work. Find a volunteer opportunity and get started at
Serve.gov
.
~

FEMA's mission remains: to lead America to prepare for, prevent, respond to and recover from disasters with a vision of "A Nation Prepared."
============================================r=======================



~

You can still help in Haiti
You can also text donations for Haiti relief from your cell phone. In addition to your donation amount,standard text messaging fees will apply.

Red Cross: Text HAITI to 90999 ($10 donation)
UNICEF: Text UNICEF to 20222 ($10 donation)
Clinton Foundation: Text HAITI to 20222 ($10 donation)
Yéle Haiti: Text YELE to 501501 ($5 donation)
United Way: Text HAITI to 864833 ($5 donation)
Intl Medical Corps: Text HAITI to 85944 ($10 donation)
World Food Program: Text: FRIENDS to 90999 ($5 donation)
UN Foundation: Text CERF to 90999 ($5 donation)
Compassion Intl: Text DISASTER to 85944 ($10 donation)
Intl Rescue Committee Text HAITI to 25383 ($5 donation)
The Salvation Army: Text HAITI to 52000 ($10 donation)

From Canada:
Salvation Army in Canada: Text HAITI to 45678 ($5 donation)
Plan Canada: Text HAITI to 30333 ($5 donation)

From the United Kingdom:
Disasters Emergency Committee: Text GIVE to 70077 (£5 Pounds)

From France:
French Red Cross: Text HAITI to 80222 (1 Euro)









When we're responding to a natural disaster to help people at home or abroad, leading doctors and nurses into the remote mountains of Haiti, developing lab services in safety-net clinics or shipping hundreds of tons of aid and supplies around the world - we are improving global health & expanding access to healthcare for those in need.
MAKE A DONATION
~


3) Hurricane Recovery Program



American Red Cross Relief Fund: News or Donate Now!
Call the American Red Cross: 1 800 HELP NOW
Resources for schools, staff and kids
A non-profit relief program administered by the Rotary Clubs of Helston-Lizard, Cornwall, UK. It is supported by the concern and grassroots generosity of individual US citizens and organizations: service & community groups, schools, corporate and private foundations.


There are 20 international affiliates.
You can link to their websites below:
https://www.shelterboxusa.org/home-page/contact/affiliates/

Make a secure online donation to deliver shelter, warmth and dignity to families affected by the Syrian crisis.
MAKE A DONATION/Sponsor ShelterBox
~
A BRIEF REFLECTION ON THE TSUNAMI DISASTER
Buddhism teaches us to accept what happens without resentment or blame; instead, think of what we can do. Grand Master Wei CHueh has directed Chung Tai Chan Monastery and our 80-plus Zen centers in Asia and the U.S. to raise money for the tsunami disaster. To this date, we have donated nearly US$100,000 to Thailand, Sri Lanka, and other areas. But, besides working to alleviate the immediate suffering, let us also work from the cause to prevent future suffering.

First, by education: teach our youth the interdependence of all life and even as children, they can care and contribute. For example, they can save up their allowance and snack money for a month and make a donation. What they learn through this effort will be of much greater value than the money itself.

Second, Buddha teaches that greed, anger, and ignorance, which we all possess, are the ultimate causes of bad karma and human suffering. So we should, and will, continue to teach through Buddhist principles and meditation how to be calm, content, tolerant, and understanding. This is the ultimate relief effort--to prevent disasters. Let us focus on the outpouring of kindness that has occurred and keep up our hope for humanity!
If you have questions or like further information regarding the forementioned, A Brief Reflection On The Tsunami Disaster, please contact Chung Tai Zen Center of Sunnyvale.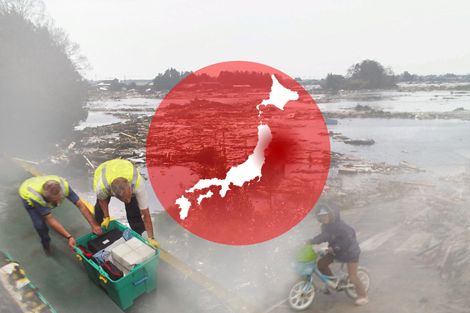 ~
5) Habitat for Humanity International
Considered one of the top 100 non-profits whose dollars make the greatest impact and of the top five in donor approval for the best job accomplishing their mission.
Lonavata,India Jimmy Carter Work Project(JCWP)
real video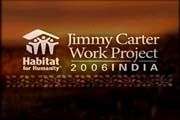 Faith Works: A Partnership Africa: 25 Years


Tsunami China: Rebuilding After the Quake

~
6)
World Food Programme
The World Food Programme is part of the United Nations system and is the world's largest humanitarian agency fighting hunger worldwide.
MAKE A DONATION
~
7) Tibet House Trust
The official Tibetan Charity inaugurated by His Holiness the Dalai Lama in September, 2009. Its purpose is to preserve the Tibetan culture, identity and rehabilitate refugees.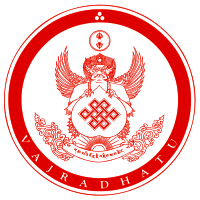 Patron and Founder: His Holiness the Dalai Lama, Registered Charity in State of New York, Governed by the Board of Trustees




TIBET HOUSE TRUST:
Dalai Lama

World Peace and Non-Violence:: Never Give Up

Educating The Heart
~
8) Agni Yoga Society
The Agni Yoga Society was founded in 1920 by Nicholas Roerich and his wife Helena. It is a non-profit educational institution incorporated in 1946 under the laws of the State of New York, and is supported entirely by voluntary contributions and membership dues.
http://www.agniyoga.org/index.html
~
9) Nicholas Roerich Museum
Nicholas Roerich Museum is a major center for the exhibition of paintings by Nicholas Roerich, making available many reproductions of his art and numerous books about his life and work. The Museum is also a cultural center, presenting a broad program of concerts and poetry readings. A major aim of the Museum's activities is to promote awareness of Roerich's ideas about art and culture, as embodied in the Museum's symbol and its motto, Pax Cultura, Peace Through Culture.

Admission to the cultural events is free, though donations are welcome.

~
*****
Special Recognition and Profound Appreciation is given to the
Agni Yoga Society
and
The Nicholas Roerich Museum
for their continual access to the interested public, masterful inspired literature and cultural works of art which attest to the "Highest" reaches attainable to all Our striving ones. ...Hierarchy
*******The Agni Yoga painting a top each column index of the original agniyoga-ay.com website is by Nicholas Roerich.
******Othertimes, the photo a top each column index of agniyoga-ay website was taken at Buddha Gate Monastery; As well, "Seated Guanyin Bodhisattva" G040, was provided courtesy of The Nelson-Atkins Museum of Art in Kansas City.
***** Calligraphy, "Love" by Chogyram Trungpa expresses our website's theme.

****Flash Intro Aum, Aum, Shiva sung by Musical Artist & Producer, Krishna Das.
*Agni Yoga Society
**Roerich Pact



***Disclaimer: This is not a represention or even a hint of suggestion of an affiliation with any of these organizations, nor is there sponsorship by any of these organizations for the highlight of their efforts. Agni Yoga (AY), site administrators, the respective individuals connected with the maintenance of this site are not responsible for, and expressly disclaim all liability for, damages of any kind arising out of use, reference to, or reliance on any information contained within this WebSite.




I will be waiting here
For your silence to break
For your soul to shake
For your love to wake.
-- Rumi
About Cheryl | Contact Info | Services | Intro | Disclaimer | Credits