While the social distancing measures adopted by countries to fight the COVID-19 pandemic have shut down yoga studios and other communal spaces, yoga practitioners have turned to home practice and online yoga resources. Yoga is a powerful tool to deal with the stress of uncertaintly and isolation, as well as to maintain physical well-being. The United Nations offers yoga resources to its personnel and others on the Coronavirus portal's section on Wellness. The World Health Organization mentions yoga as a means to improve health in its Global action plan on physical activity 2018–2030: more active people for a healthier world.
With schools closed and summer break activities cancelled, parents may find it challenging to keep their children physically active. Yoga can help. UNICEF says kids can practice many yoga poses without any risk and get the same benefits that adults do. These benefits include increased flexibility and fitness, mindfulness and relaxation.
2020 virtual event
The Permanent Mission of India to the United Nations invites you to an online celebration of the 6th annual International Yoga Day on 19 June 2020, from 3 to 4:30 pm EST broadcast on UN WebTV.

Film History of yoga 6000 year journey of history & philosophy of Yoga. The first ever authentic & extensively researched film on Yoga from India.

- 44 mins




Sample of International Yoga Day in Toronto, Canada, June 22, 2020



Yoga students in Toronto, Canada, are social distancing by doing their class in clear domes to keep them safe from the spread of coronavirus. Each bubble is 7ft tall and 12ft wide with built-in heating to recreate the conditions of a hot yoga studio. The 50 domes are cleaned and disinfected after every use. Steve Georgiev, the event organiser, said: "Everybody's been really cooped up for the last few months and haven't been able to go out and the innovative setup of this event allows us to do this in a safe and responsible way. "People get to enjoy a group fitness activity in a private environment." Canada has not yet announced a re-opening date for fitness facilities and other non-essential businesses.





History of International Yoga Day & Common Protocol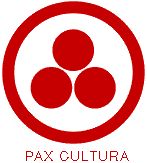 ' ,,,you must proceed through the Gates of Patience,
And you will enter through the
Gates of Service.
And chiefly, remember the Lotus of Trust
both day and night.'
Leaves of Morya's Garden, I: The Call, par. 369
~


In Your Quietude: Open The Book Of Life,
Thy Fiery Heart,
whence comes
' There is no Love greater than Love.'
Leaves of Morya's Garden, I: The Call, par.77


*Agni Yoga Society
**Roerich Pact
I will be waiting here
For your silence to break
For your soul to shake
For your love to wake.
-- Rumi